How to Design Email Marketing Campaigns That Score High on Performance
A number of studies have clearly established that far from being dead, email continues to enjoy the support of smart marketing organizations. It is not hard to see why this is so as despite the proliferation of various messaging and social media platforms email typically delivers the maximum return on investment. However, if you are not taking steps to optimize your email for conversion, then it is more than likely that you are missing out on valuable sales and profits for your business. Here's how to get the maximum out of your email marketing campaign:
Make Your Emails Easy To Read
According to a research, the average attention span of an adult is eight seconds. Thus, it might be safe to assume that most of the viewers are perhaps not taking the time out to read your emails in detail, but merely giving them a quick once-over to see if there's anything of interest to them. In such a situation, a text-heavy email can perhaps not be the best approach. You should instead structure the content of the emails in such a way that people are drawn to reading the content while being guided to the contained call-to-action.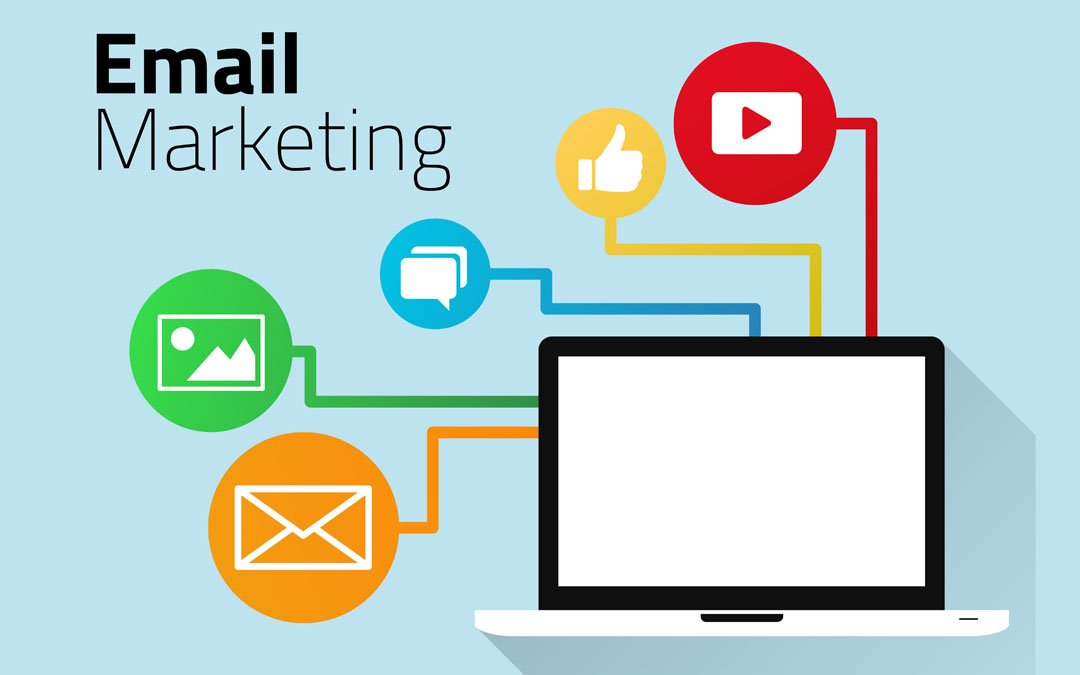 Employing the inverted pyramid model is the key to being effective. The model envisages a crisp headline that contains the campaign's key message and guides the reader to the supporting content and visuals that serve to attract click-through, which then presents the reader a prominent CTA button.  This approach to content structure works equally well for emails with a single message as for ones with multiple messages like newsletters, just by breaking down each item into multiple sections that can be easily consumed.
Ensure High Relevance
For an email communication to be successful, it must be relevant to the readers. You can blast your entire database with lucrative offers but you will still get very poor conversions if the content of the email is of no interest to the readers. Research shows that organizations that properly target their audience and send emails that are high on relevance can achieve an increase in revenue up to a mammoth 760%. Having a database of customers who have been correctly profiled is the key to achieving high conversion rates because otherwise even simple and basic differences in gender, location, interest or even a different product buying stage will severely dilute the efficacy of your email marketing campaign.
Thus, the key to successful communication using bulk email marketing services in Mumbai lies in differentiating the segments of your mailing list and sending content or offers that are meaningful and of interest to them, instead of just one single standard mailer. This is well illustrated by a well-known apparel manufacturer that has product lines for both women and men. The email it sends to the men has only products that are relevant to them, thus increasing the chance of CTR and sales.
Treat Email as Part of the Branding Exercise
vIt is very likely that the email subscriber is interacting with your brand on many platforms, ranging from retail outlets to social media. You need to ensure that you are carrying through the same graphics, logos, color schemes, fonts, etc. that are part and parcel of your brand identity. When your email has that distinct identity it helps to reassure them that they are interacting with the same brand that they are familiar with. While one hand it gives them to confidence to transact, maintaining consistency in your email communication also strengthens your brand and builds credibility about your email marketing campaign.
Design Email for Reading Success
The email is just a vehicle for carrying content that is enticing enough for customers to click and carry out a transaction. It is essential that you structure the email so that it can be easily read on various devices that contemporary users access their email on. This can range from traditional desktop computers to mobile devices like cellular phones and tabs. The secret of getting better conversions lies in optimizing the email design so that it can be read across all the devices with equal ease. If your email is difficult to read, it is more than likely that it would be just skipped or deleted.
Conclusion
Among the many options open to marketers, email marketing has one of the best success rates. However, marketers need to appreciate the importance of optimizing the email in many ways so that the contents are read and the CTA is pursued to achieve the desired sale.